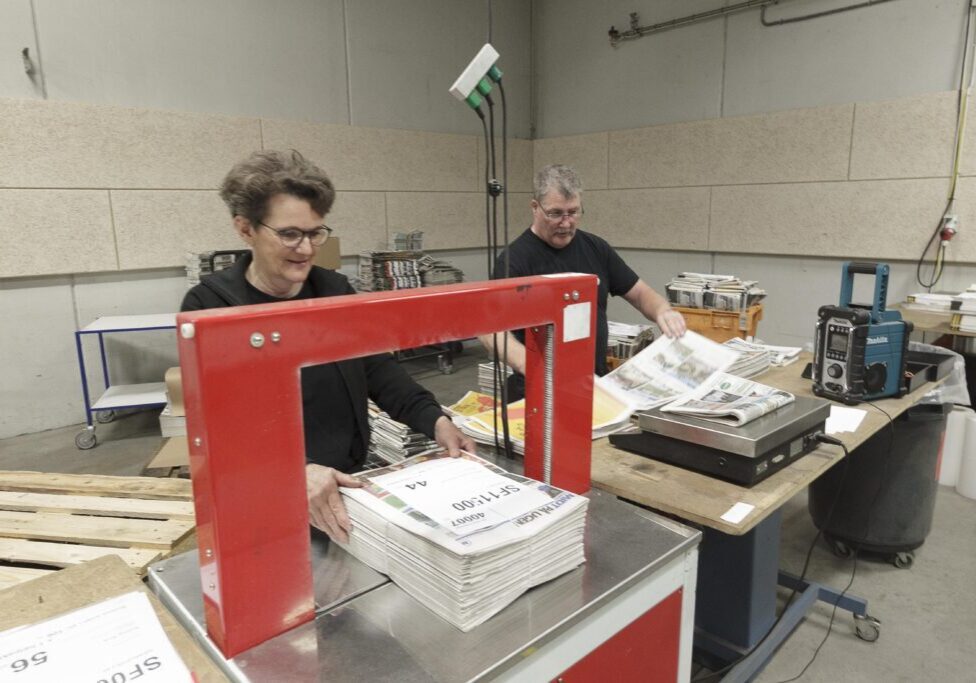 Your job is to deliver newspapers and magazines in your local area
At SAMDI, you have the option of distributing weekly newspapers to all households that want them, or you can deliver subscription newspapers and magazines, which the recipients pay to have delivered to their address. The weekly newspapers is a 'once a week'-distribution, where the subscription newspapers must be delivered every day, except Sunday.
To be considered for the job
As there are many recipients who expect one og more newspapers, letters and magazines to arrive every week, this also places demands on the distributors. That's why we expect the following:
You are quality-conscious, want to do a good job and help correct any mistakes.
You are aware that rain and snow doesn't stop the delivery.
Have a high attendance rate.
Frequently asked questions
What you can expect to get in salary each month depends on a number of different factors. The salary will therefore also vary from month to month.
Your salary is calculated based on how many products you have to deliver, how old you are, etc. If you want to know more about what you can earn on a particular route, please contact us by phone for more info.
In addition to your salary, you earn holiday pay every month. This means that you also have money when you go on holiday.
If you become ill, you must contact us by phone on 96 26 34 90 between 8-9 on the day of distribution. (Between 7-8 if you work on Saturdays).
All distributors will be offered bicycle bags and newspaper trolleys at start-up. We recommend that bicycle bags is used if you have to distribute subscription newspapers every day and newspaper trolleys if you have to distribute to households once a week.